Computer Repair Service in Lakewood LA, California.
Looking For The Best Gadget Repair Shop Near You? We Fix It All
MacBook Pro
IMac
PC Computer
PC Laptop
Looking For The Best Gadget Repair Shop Near You? We Fix It All
MacBook Pro, IMac, PC Computer, PC Laptop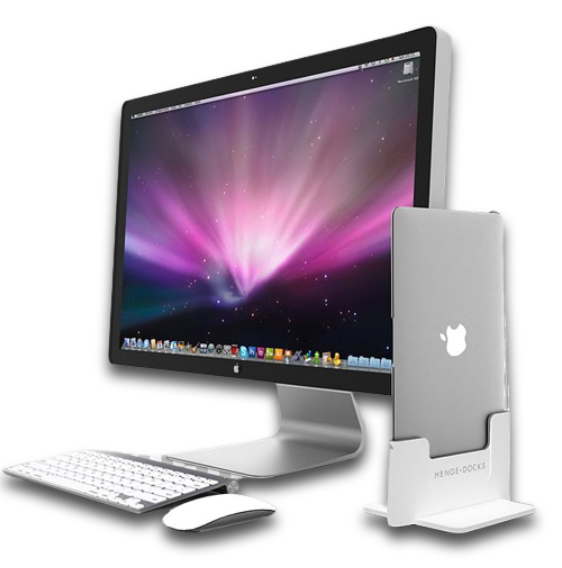 Need To Know What Can Go Wrong With Your Laptop Or Computer?
CrackedMyPhone has always been transparent with our Computer Repair Service. We have included Repair Videos of common computer issues our customers experience. Along with the repair videos, we have included a price list for the most frequent Windows and Apple computer and laptops repairs that come through our doors.
iPhone Repair Videos and Repair Prices
Cracked Screen
MacBook—————–$140-200

Non Retna

MacBook—————–$220-600

Retna Display

MacAir——————–$220-600

Model Differs Price

iMac———————–$220-600

Model Differs Price

Laptop—————–$140-300

Model Differs Price
Crashed Hard Drive
Hard Drive

Replacement———–$140-200

This Service Includes Backing Up And Restoring Data From Faulty Hard Drive And Replacing It With A New 500GB Or 1TB Hard Drive Including OS

SSD Upgrade

Price Based On Market
Charging Port
AC Plug———————$80-200

This Repair Is For The Charging Port On The Computer End. Depending On Part And Model Will Determine The Price Of The Repair

AC Adapter—————$55-100

This Is To Replace The Wall AC Plug. Price Will Vary For PC Laptops And Mac Laptops
Battery Replacement
MacBook——————-$80-200

Battery Price Based On Model And Labor

MacAir———————-$55-100

Price Based On Battery Being Original Or Aftermarket.

Laptop———————-$35-85

PC Laptop Battery Replacement Prices Based On If Original Or Aftermarket Battery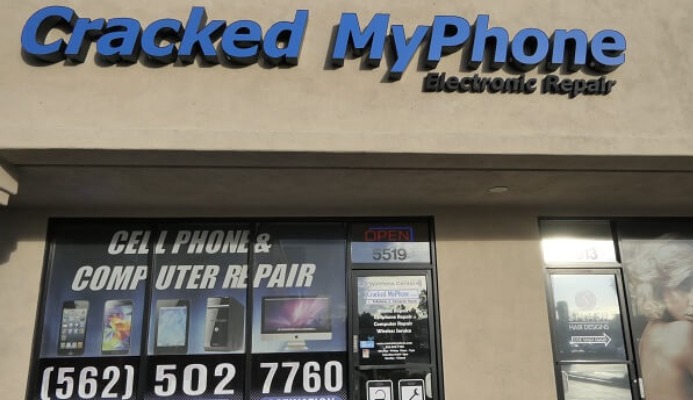 CrackedMyPhone, located on South St. in Lakewood CA, Los Angeles, provides Cell Phone and Computer Repair. With services ranging from Screen Repair to Battery Replacement on all brands of gadgets. 
5519 South St. Lakewood CA, 90713
562-502-7760
CrackedMyPhone Is Your Trusted Source For Cell Phone
And Computer Repair.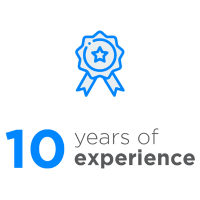 With over 10 years of Cell Phone and Computer Repair, CrackedMyPhone has become a leader in the device repair industry.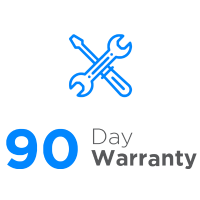 CrackedMyPhone Offers a no hassle 90 day warranty so there is no worrying about getting your computer or cell phone repaired by us.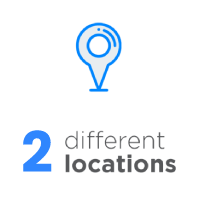 CrackedMyPhone Offers a no hassle 90 day warranty so there is no worrying about getting your computer or cell phone repaired by us.
With Over 8 Years In The Repair Industry Fixing Cell Phones And Computers. CrackedMyPhone Has Grown To A Network Of 3 Repair Centers Spanning From Los Angeles To Orange County In Sunny California.
Continue Scrolling Down To View Our Repair Services And Prices For Your Specific Device
Stay In Touch!! Tell Your Friends!! Follow Like Share On Any Of CrackedMyPhone's Social Platforms
Join And Create Cracked My Phone Customer Account
CrackedMyPhone Is Your Trusted Source For Cell Phone
And Computer Repair.










Join And Create Cracked My Phone Customer Account
CrackedMyPhone Is Your Trusted Source For Cell Phone
And Computer Repair.










We take pride in every Cell Phone Repair or Computer Repair we perform. Our no questions asked warranty policy is one of the best in the industry. We stand behind every repair. Before handing any device back to its owner, we make sure to fully test the device and give it our professional seal of approval. With our no hassle warranty, we make sure every customer is completely confident handing over their Tablet Computer or Cell Phone to CrackedMyPhone to troubleshoot, diagnose and repair their device.
Why We Are The Best IPhone Repair Shop In Orange County
The more we depend on our devices, the more we rely on our computers and cell phones. If your Cell Phone or Personal Computer suffers damage like a Cracked Display or Liquid spilling on your laptop rendering it inoperable, you would need a reliable repair shop to get your Cell Phone or Computer working again. Over 10,000 customers have chosen CrackedMyPhone to repair their Laptop, iPhone or any other one of their devices.
Why We Are The Best Repair Shop In LA And Orange County
CrackedMyPhone knows you need to provide a great customer experience. We do this by using the highest quality replacement parts so the repair is done right the first time, long with a great warranty policy to give a seal of confidence. Complimenting the great customer service and warranty is a sign of great workmanship. These points have made CrackedMyPhone the Best Cell Phone and Computer Repair Shop in Los Angeles and Orange County.
Repair Services We Offer For Your Cell Phone Or Computer
Repairing your Cell Phone, Computer or Tablet is a great cost-effective option instead of purchasing a new one. iPhones and Samsung Galaxy are great examples of Cell Phones that if damaged, repair would be a great option. CrackedMyPhone offers a variety of repair services. Our technicians have years of Cell Phone and Computer Repair experience. Being in the repair business over 10 years has allowed us to grow with the portable device and gadget industry.
CrackedMyPhone Mac repair service covers a wide range of computer issues, including fixing broken screens and improving overall performance and speed. From the original iMac and MacBook to the latest iMac Pro and MacBook Pro, we can repair all your Apple computer devices. We only use genuine Apple components so your device is safe for long-term use after the repair. One of the most common issues we see on a regular basis is slow Macs. For example, you may be using a lot of disk space. However, unless you know what each program does, you run the risk of causing long term damage if you remove it. For this reason, it's best to bring it in for inspection. Another common reason for Mac repairs is Mac OS failing to load. This may be because of a hardware fault. If not, then there may be other software issues that are preventing the system from booting up. No matter what the problem is, just like with our iPhone repairs, our technicians' knowledge of the operating system gets the computer back up and running in no time.
While Windows computers are a lot cheaper than Apple Mac's, they can experience just as many problems. Our computer repair service covers all the main problems you may face, such as improving slow performing machines, finding the solution for PCs experiencing power trouble, fixing a laptop screen, as well as a host of other hardware solutions. We also offer expert technical support for PCs and laptops that require fixes to the software. If your machine is struggling to load a program, has a virus or if you need a data recovery service, we are here to help. From Windows 7 to Windows 10, we can fix most operating systems. If you have problems with broken graphics cards, faulty cooling fans or even USB port issues, we can repair your PC. Like our cell phone repair service, we only repair computers with the highest quality materials. Bring your device into our Lakewood store and we will be happy to take a look at it.
Most frequent questions and answers
DOES TOOTHPASTE FIX A CRACKED SCREEN?
While toothpaste can be used to remove some light scratches off your phone screen, it cannot repair a cracked phone screen. Cell phone screen repairs usually require replacing the entire glass panel. This ensures that phone works back to normal, rather than risking only replacing a section that leads to more repairs needed further down the line.
IS IT SAFE TO USE A CRACKED SCREEN?
Cracked screens or broken screens can become dangerous to use. There could be loose shards of glass that at first glance may not be entirely noticeable but after running your fingers over, you won't want to be doing it too often. While smaller cracks may not interfere with the way you interact with the phone, deeper cracks demand immediate action. CrackedMyPhone has plenty of experience replacing broken screens.
HOW DO I FIX WATER DAMAGE?
Take your iPhone or Android cell phone away from the water area as quickly as possible and turn it off. It's important that you do not use it. Remove the SIM card and wipe away as much water as you can. Now the important bit. Wait. The longer you wait, the better. If you still cannot turn your iPhone back on, or your Andriod cell phone, bring it to us for repair. Don't risk taking it apart yourself as you can end up doing more harm than good.
WHAT IS BACKUP AND RESTORE?
Android, Windows and iOS allow you to back up content, such as apps, contacts, pictures and music, from your mobile device to your Google or iCloud account. This allows you to save information externally so in the event that you lose your phone or delete information, you can restore it quickly. Each device will have a different way to back up the data so get in touch if you're unsure about how to back up your cell phone.
WHAT DEVICES CAN I BACKUP?
You can back up any device that runs these software platforms. For Android phones such as the Samsung Galaxy or the Google Pixel, you can back up your content to the Google Drive Cloud. For iPhone back up, your content goes to the iCloud. You can also back up your PCs, Macs, tablets and iPads using the same processes; MacOS and iOS back up to the iCloud, Windows PCs to the OneDrive and Android tablets to Google Drive.
HOW CAN I BACKUP MY DATA?
CrackedMyPhone can back up your phone, tablet or computer content onto the appropriate drives, no matter if it's for iOS, Windows or Android. We make sure that all your memories saved through pictures and videos are stored online so if disaster strikes and you lose them, you'll have them back to share with friends and family in no time.