Cheap iPhone Screen Repair Service in Lakewood and Los Angeles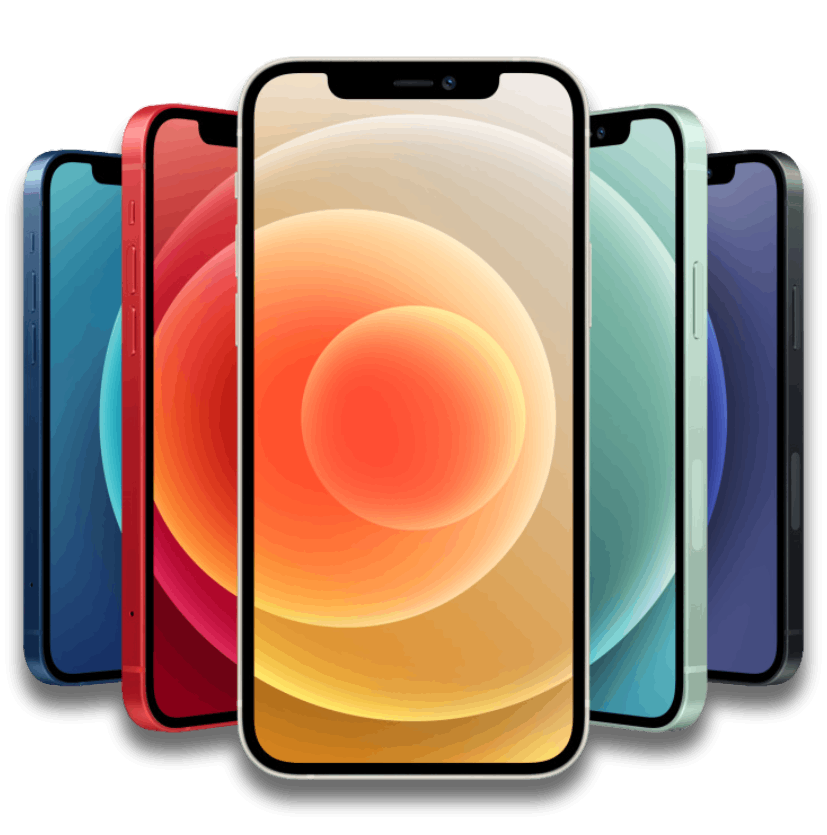 Continue Scrolling Down To View Our Repair Services And Prices For Your Specific Device
iPhone Repair Videos and Repair Prices
Cracked Screen
iPhone X————————–$90

*LCD+$70

iPhone XS————————$90

*LCD+$70

iPhone XR————————$90

*LCD+$70

iPhone 7————————–$60

*LCD+$20

iPhone 7+————————$60

*LCD+$20

iPhone 8————————–$70

*LCD+$20

iPhone 8+————————$70

*LCD+$20

iPhone 6S————————$60

*LCD+$20

iPhone 6S+———————-$60

*LCD+$20

iPhone 6————————-$40

*LCD+$20

iPhone 6S———————–$50

*LCD+$20

iPhone SE———————–$40

*LCD+$10
Camera Replacement
iPhone X————————-$140

*LCD+$100

iPhone XS———————–$140

*LCD+$100

iPhone XR———————–$140

*LCD+$100

iPhone 7————————-$100

*LCD+$50

iPhone 7+———————–$120

*LCD+$60

iPhone 8————————-$120

*LCD+$60

iPhone 8+———————–$140

*LCD+$70

iPhone 6S————————$60

*LCD+$50

iPhone 6S+———————-$70

*LCD+$30

iPhone 6————————-$30

*LCD+$30

iPhone 6S———————–$30

*LCD+$30

iPhone SE———————–$40

*LCD+$30
Camera Replacement
iPhone X————————-$140

*LCD+$60

iPhone XS————————$160

*LCD+$60

iPhone XR————————$160

*LCD+$60

iPhone 7————————–$70

*LCD+$20

iPhone 7+————————$80

*LCD+$20

iPhone 8————————–$80

*LCD+$20

iPhone 8+————————$100

*LCD+$20

iPhone 6S————————$60

*LCD+$20

iPhone 6S+———————-$70

*LCD+$20

iPhone 6————————-$50

*LCD+$10

iPhone 6S———————–$60

*LCD+$10

iPhone SE———————–$35

*LCD+$10
Battery Replacement
iPhone X————————–$90

*LCD+$70

iPhone XS————————$90

*LCD+$70

iPhone XR————————$90

*LCD+$70

iPhone 7————————–$60

*LCD+$20

iPhone 7+————————$60

*LCD+$20

iPhone 8————————–$70

*LCD+$20

iPhone 8+————————$70

*LCD+$20

iPhone 6S————————$60

*LCD+$20

iPhone 6S+———————-$60

*LCD+$20

iPhone 6————————-$40

*LCD+$20

iPhone 6S———————–$50

*LCD+$20

iPhone SE———————–$40

*LCD+$10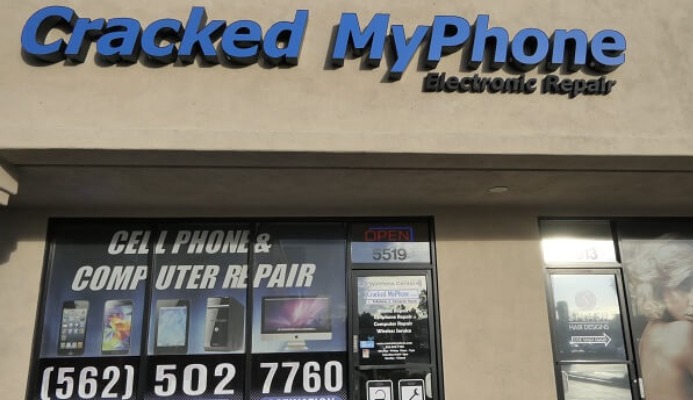 5519 South St.Lakewood CA, 90713
562-502-7760
CrackedMyPhone Is Your Trusted Source For Cell Phone
And Computer Repair.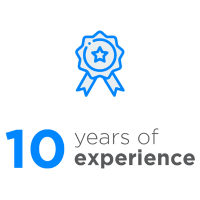 With over 10 years of Cell Phone and Computer Repair, CrackedMyPhone has become a leader in the device repair industry.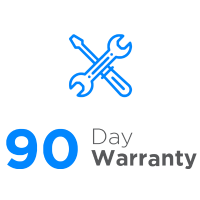 CrackedMyPhone Offers a no hassle 90 day warranty so there is no worrying about getting your computer or cell phone repaired by us.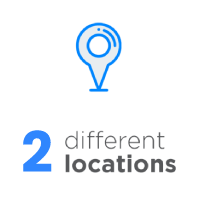 CrackedMyPhone Offers a no hassle 90 day warranty so there is no worrying about getting your computer or cell phone repaired by us.
With Over 8 Years In The Repair Industry Fixing Cell Phones And Computers. CrackedMyPhone Has Grown To A Network Of 3 Repair Centers Spanning From Los Angeles To Orange County In Sunny California.
Continue Scrolling Down To View Our Repair Services And Prices For Your Specific Device
Stay In Touch!! Tell Your Friends!! Follow Like Share On Any Of CrackedMyPhone's Social Platforms
Join And Create Cracked My Phone Customer Account
CrackedMyPhone Is Your Trusted Source For Cell Phone
And Computer Repair.










Join And Create Cracked My Phone Customer Account
CrackedMyPhone Is Your Trusted Source For Cell Phone
And Computer Repair.










Joint And Create Cracked My Phone Customer Account
CrackedMyPhone iPhone repair service includes fixing problems caused by:
Liquid spillage
Cracked screen or no touch response
Speaker, microphone or Audio not working
Charging port replacement
Internal software issues
Wifi not connecting
YES!! We can even help you retrieve your lost data from your iPhone.
We take pride in every Cell Phone Repair or Computer Repair we perform. Our no questions asked warranty policy is one of the best in the industry. We stand behind every repair. Before handing any device back to its owner, we make sure to fully test the device and give it our professional seal of approval. With our no hassle warranty, we make sure every customer is completely confident handing over their Tablet Computer or Cell Phone to CrackedMyPhone to troubleshoot, diagnose and repair their device.
Why We Are The Best IPhone Repair Shop In Orange County
What Is Our IPhone Repair Service
iPhone Repair Lakewood CA
CrackedMyPhone has been doing iPhone repairs in Lakewood CA for years. We are the leading repair shop for fixing iPhones in the area. Our cell phone repair services range from battery replacements and screen repairs to fixing faulty microphones. Bring your device in for a diagnostic and we will fix it within a matter of hours. We fix the latest models, from iPhone 7 to iPhone XS and XR. If you have any questions about our repair service, feel free to ask any of our team members. We will be glad to assist you in any way we can. We want to make the process as smooth as possible.
iPhone Screen Repair Lakewood
We have repaired and replaced so many iPhone screens in Lakewood that we have lost count. It's become our speciality service. If you have cracked screens or your devices have stopped working, we are the people for the job. There are many ways you can break your iPhone screen, such as dropping it on the floor and even water damage. If left untreated, you run the risk of cutting your fingers on broken glass. No matter what the issue is, CrackedMyPhone can fix it. We provide the best price on iPhone screen repairs in the area. Our service is excellent value for money. We guarantee you will leave our store satisfied with the results.
iPhone Water Damage Repairs
Water damage can cause a lot of problems for your iPhone. While some of the latest models are waterproof, they can still be prone to damage. If your iPhone has been exposed to water damage and it doesn't work as it used to, don't worry, we are here to help. All smartphones, including iPhones, have water damage sensors. They sense if any water has entered the device and if they are interfering with the hardware. iPhone water sensors are small, white adhesive pads. When they become exposed to water, they change color to a pink or red. Most warranties do not cover water damage. This means that if you take it to their repair shop and they see the pink/red pads, they will not replace your device. Here at CrackedMyPhone, we can save your iPhone so you don't need to go out and buy a brand new one. Our team can tell you all you need to know. Come and visit us and get your iPhone working back to its best.
Most frequent questions and answers
DOES TOOTHPASTE FIX A CRACKED SCREEN?
While toothpaste can be used to remove some light scratches off your phone screen, it cannot repair a cracked phone screen. Cell phone screen repairs usually require replacing the entire glass panel. This ensures that phone works back to normal, rather than risking only replacing a section that leads to more repairs needed further down the line.
IS IT SAFE TO USE A CRACKED SCREEN?
Cracked screens or broken screens can become dangerous to use. There could be loose shards of glass that at first glance may not be entirely noticeable but after running your fingers over, you won't want to be doing it too often. While smaller cracks may not interfere with the way you interact with the phone, deeper cracks demand immediate action. CrackedMyPhone has plenty of experience replacing broken screens.
HOW DO I FIX WATER DAMAGE?
Take your iPhone or Android cell phone away from the water area as quickly as possible and turn it off. It's important that you do not use it. Remove the SIM card and wipe away as much water as you can. Now the important bit. Wait. The longer you wait, the better. If you still cannot turn your iPhone back on, or your Andriod cell phone, bring it to us for repair. Don't risk taking it apart yourself as you can end up doing more harm than good.
WHAT IS BACKUP AND RESTORE?
Android, Windows and iOS allow you to back up content, such as apps, contacts, pictures and music, from your mobile device to your Google or iCloud account. This allows you to save information externally so in the event that you lose your phone or delete information, you can restore it quickly. Each device will have a different way to back up the data so get in touch if you're unsure about how to back up your cell phone.
WHAT DEVICES CAN I BACKUP?
You can back up any device that runs these software platforms. For Android phones such as the Samsung Galaxy or the Google Pixel, you can back up your content to the Google Drive Cloud. For iPhone back up, your content goes to the iCloud. You can also back up your PCs, Macs, tablets and iPads using the same processes; MacOS and iOS back up to the iCloud, Windows PCs to the OneDrive and Android tablets to Google Drive.
HOW CAN I BACKUP MY DATA?
CrackedMyPhone can back up your phone, tablet or computer content onto the appropriate drives, no matter if it's for iOS, Windows or Android. We make sure that all your memories saved through pictures and videos are stored online so if disaster strikes and you lose them, you'll have them back to share with friends and family in no time.